Video: Twinned Watersheds 2022 – Project Overview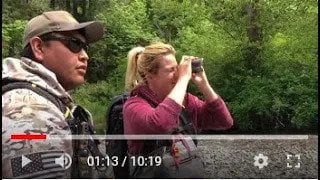 The Cowichan Watershed Board, Cowichan Tribes, and Halalt First Nation undertook field work in 2021 as the first year in a multi-year "Twinned Watersheds" project in the Chemainus and Koksilah Rivers on eastern Vancouver Island, where river flows now frequently fall too low to support the needs of salmon.
This phase of the project gathered flow and fish habitat data in both rivers, mapped important river vegetation (riparian) areas, and interviewed indigenous knowledge holders about river flows. This work is intended to provide communities and decision makers with information to better protect salmon and river ecosystems in the face of declining summer water levels.
We gratefully acknowledge financial support from the Province of BC and the Habitat Conservation Trust Foundation.